Venue Rentals for Meetings & Special Events
Spring Creek Farm offers an open and natural venue for corporate meetings, retreats, special events, and family functions in the tranquility of a living farm. The farm layout lends itself to a variety of large and small gatherings with plenty of unique spaces to choose form.
Facility Fees
Our daily rental rates range from $250-$5,000; year-round. Full farm rental with all spaces and amenities for a combined package of $10,000. Facilities are booked for meetings and events primarily on Fridays, Saturdays, Sundays, and Mondays. Farm hours are 8am-8pm with exceptions made for special evening events. Discount considerations will be given to non-profit organizations and equine-based sport organizations. These rates do not include wedding venue fees. We currently contract with Azalea Events for these types of functions.
All Facility Rentals Include:
Retreat contact person onsite during events
Access to farm business office for printing and other administrative needs
Handicapped accessible indoor restroom and outdoor chemical toilets
4 round tables, 4 rectangular tables, 2 card tables
25 signature Spring Creek Farm tablecloths
40 white folding chairs & 6 pew-style benches
2 pop-up tents 10'X10
PA system
Wi-Fi available throughout farm and includes all buildings, large and small
AV - Classroom and indoor arena equipped with TV screen, HDMI connection & web conferencing capability
Extras & Customizable Packages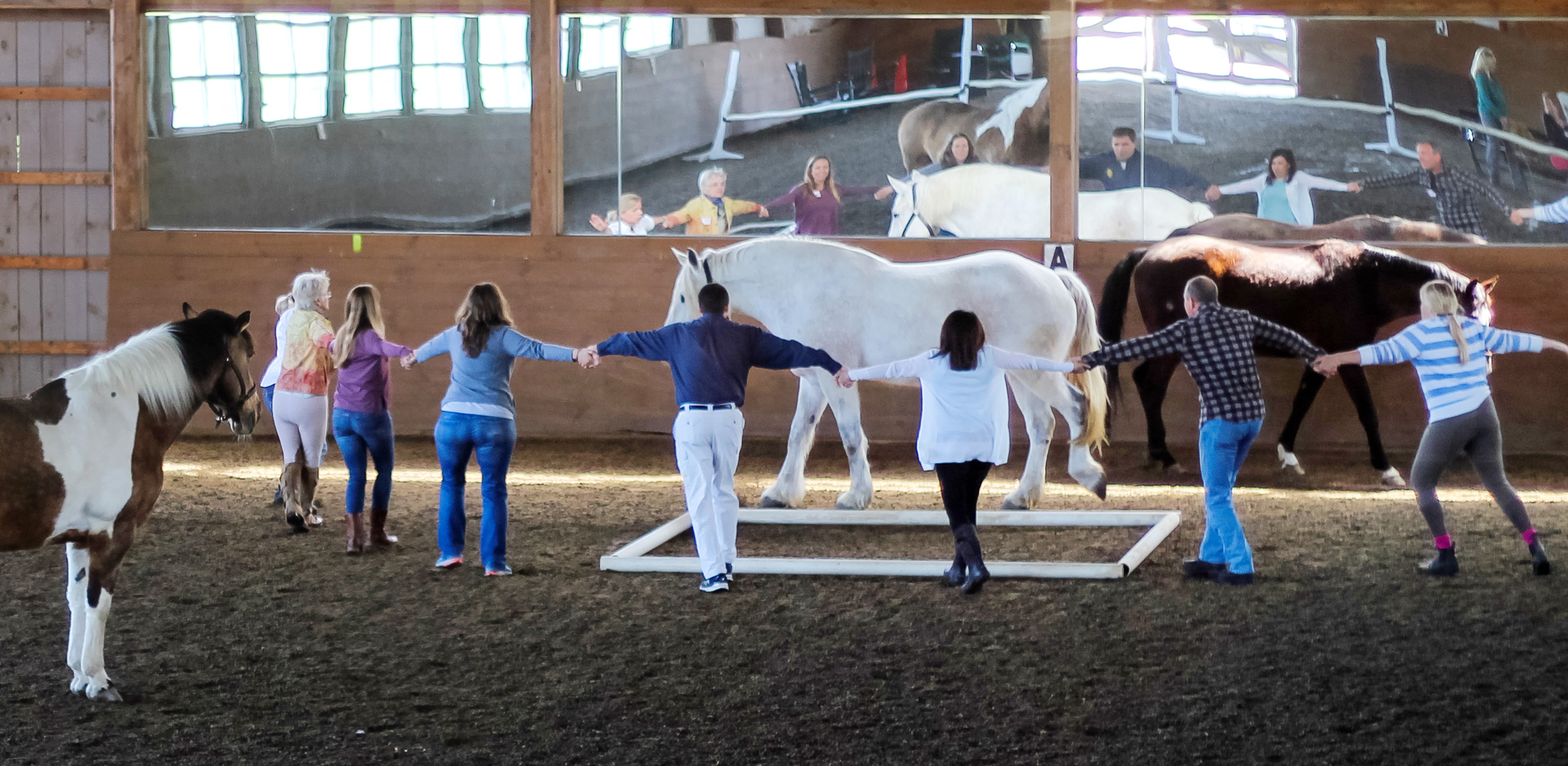 - All venue rentals can add a customized Carlisle Academy Equine Experience starting at $2500 for up to 10 people for a 4-hour program. This includes use of the covered arena as well as Panera box lunches delivered to venue. Please see Carlisle Academy's Retreat Center Leadership Workshops & Wellness Retreats for more information.
- All venue rentals can add vendor management. We can organize outsourced services for you at an additional administrative cost of $250 per event. This cost does not include the actual material/ supplies rental fees.
Tent hire
Performance stage
BBQ/grill
Additional tables and chairs
Catering services
Large space heaters
Extra portable restrooms
- Farm Stay: We offer two accommodations on the farm for short (1 day/night) or longer-term (up to 1 month in the farmhouse) stays. Both are listed through Airbnb and can be found on our website. When combined with other farm retreat activities, these farm stays can be discounted.
Authentic Shepherd's Camp - sleeps 2 and is perfect for those wanting a glamping experience.
Spring Creek Farm Retreat House - a three-bedroom, 2 bath with full kitchen antique farmhouse situated directly on campus, and can accommodate up 6 people comfortably. Rooms can be purchased separately with shared common space, or as a full house.
Venue Spaces
In addition to the items listed above, our venue spaces all have unique features and can be combined or purchased separately. Rates reflect day rentals.
Classroom | $250
Viewing Room & Porch | $500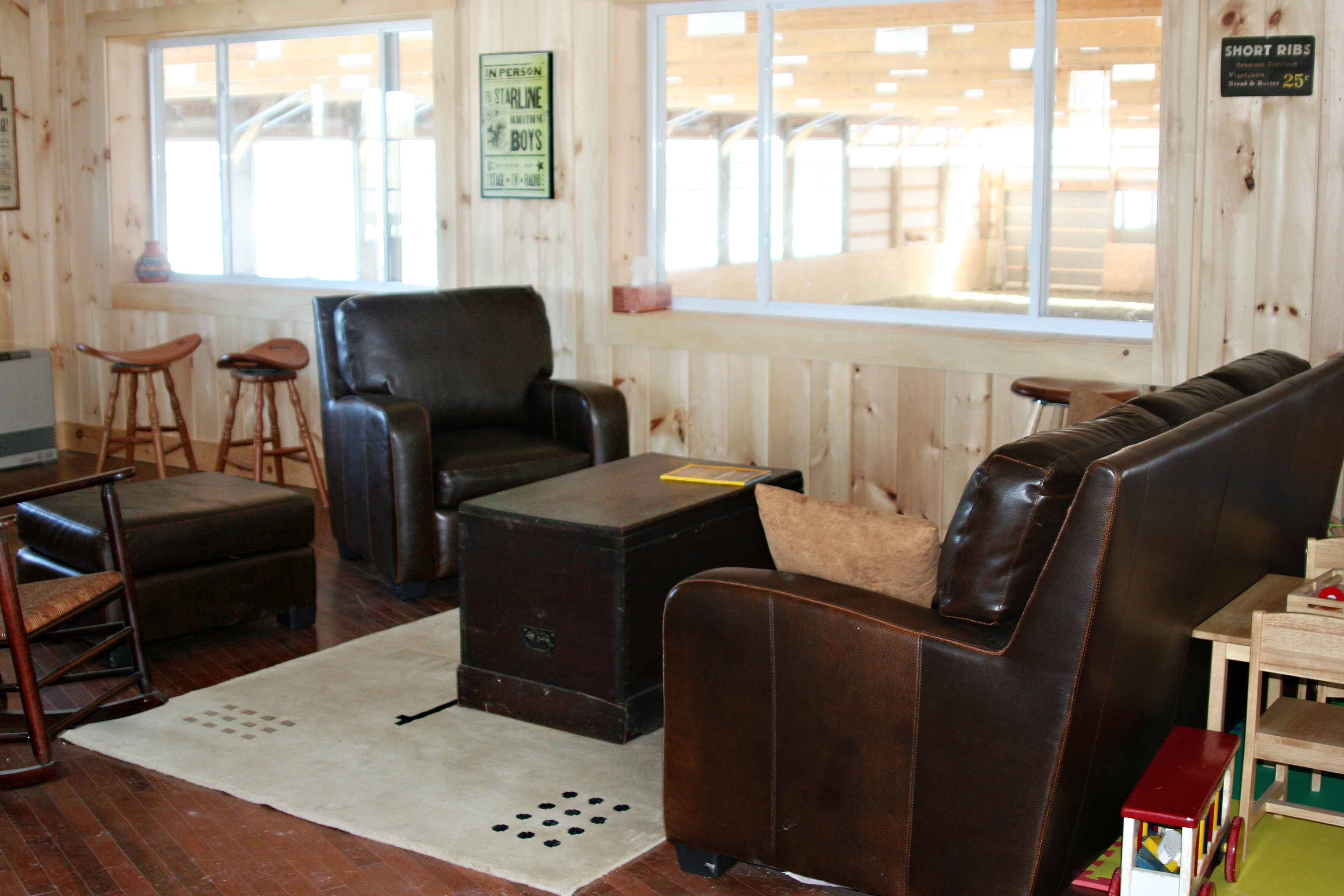 Outdoor Arena & Round Pen | $1000
Open Fields & Nature Trails | $2000
Covered Arena | $3000
Indoor Arena | $5000
COVID Safety Protocol: Please note we are currently limiting our venue gatherings to Maine-based residents (unless from an exempt state or possessing a negative COVID test) with no more than 50 people. We are encouraging utilizing our open-air venues over inside meeting spaces.